By James Lemire, M.D., Advanced Natural Wellness
July 27, 2015
What's fueling the cancers men and women fear the most?
How you're being exposed to too much estrogen
My secret weapon against prostate and breast cancer
Everyone fears cancer, no matter what type it is.
But prostate and breast cancer are especially frightening. Not only is the word "cancer" involved. They also pose a direct threat to areas of your body that we equate with manhood and femininity.
These are two of the most commonly diagnosed forms of cancer here in the U.S. There's also something else they have in common. Too much estrogen.
This is called estrogen dominance. And today it's a real problem.
If you're a man, too much estrogen can throw your testosterone and estrogen levels out of balance. This not only contributes to the development of unmanly breasts and trouble "keeping it up", it also feeds tumors, which increases your risk of prostate cancer.
That's a triple threat to your male ego.
MD Exposes the Hidden Danger to Your Eyes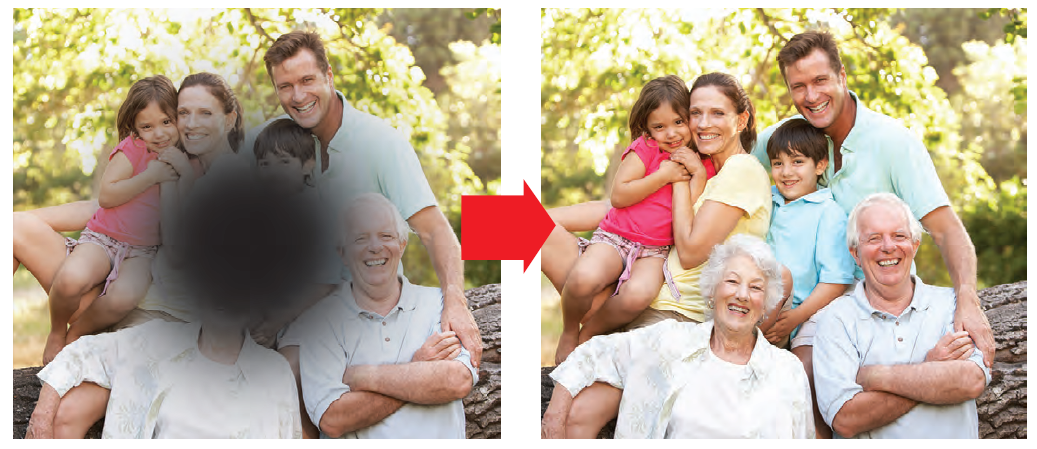 When your eyesight starts to fail, it's a real problem. Suddenly you can't go to the grocery store... you can't get to the doctor if you have an emergency... you can't meet your friends for dinner…

Your "regular" doctor doesn't have time to keep up with the latest research. And the same goes for eye doctors. They go to school to learn how to fit you for glasses and contacts, but have no way of preventing the damage and loss of eyesight that threatens your freedom and independence.

Let me show you something that explains a LOT about how your eyes work.

In my FREE Special Report, I'll show you a HUGE, untapped resource for your eyes that safely and naturally restores clear, effortless eyesight.

Click here to get started...
And women…for years the medical community placed post-menopausal women on estrogen therapy. Guess what happened?
Breast cancer skyrocketed in these women.
High levels of estrogen also add to your chances of uterine cancer, uterine fibroids and ovarian cysts. These are all feminine assets that can affect the way a woman views herself.
The problem today is partially the amount of estrogen your body naturally produces. What really raises the threat is your constant exposure to man-made estrogen mimics.
You'll find bisphenal-A (BPA) in plastic bottles, plastic wraps and in the lining of canned goods. Phthalates may be hiding in your shampoo, liquid soap, perfume, hair spray, and nail polish – even your vinyl shower curtain. Additionally, your shampoo, deodorant, sunscreen and other personal care products might contain parabens.
Commercially raised meats and poultry are loaded with hormones that alter your estrogen levels. Dairy cattle get pumped up with a man-made hormone called rBGH.
All of these things boost your estrogen levels whether you're male or female. So it's a good idea to avoid eating or drinking out of plastic containers or wraps. Read labels on you personal care products. Buy grassfed/organic pasture-raised meat and poultry.
But what else can you do to help stop all of this excess estrogen from fueling tumor growth?
Are You Suffering From...
Love handles and a pot belly
Romance that isn't what it used to
Forgetfulness and inattention
Low (or no) strength and endurance
A sex drive that's shifted into neutral...or worse
If so...you may have Mature Male Burnout.  Click here to discover more about this unique condition and what you can do about it.
Well, here's my secret weapon. It's pomegranate.
The power behind pomegranate is its high levels of antioxidant-rich polyphenols. It has an especially high concentration of ellagitannin. This compound suppresses the production of estrogen.
It works by inhibiting aromatase. (That's the enzyme that turns androgen into estrogen.)When it's suppressed, it can help stop the growth of estrogen responsive tumors.
In men, Pomegranate works on several different fronts to protect your prostate:
It reduces PSA production and can slow PSA doubling time by about four years.
Pomegranate lowers levels of inflammation that put you at risk for prostate cancer.
It can stop cancer cells from spreading, and even help kill them off.
All of the evidence points to similar protective benefits in women.
Pomegranate appears to decrease the spread of cancer cells without harming normal breast cells. It also decreases inflammation. This can have a big impact on the progression of breast cancer.
Where can you get it?
Now that one's easy. Try your local organic produce market for fresh, organic pomegranate fruit. You can also pick up pure, natural pomegranate juice. The natural sugars in this juice are attached to unique antioxidants. And they don't appear to have a negative effect on blood sugar.
So make sure to look for one that doesn't contain any added sugar. I'd recommend 8 ounces a day to beat hormone-related cancers.
Or you can try supplementing with 100 mg capsules.
In your next issue of Advanced Natural Wellness I'll share more pomegranate news with you. So make sure to check your inbox for the latest updates.
---
Sources:

American Association for Cancer Research. "Natural compounds in pomegranates may prevent growth of hormone-dependent breast cancer." ScienceDaily. Jan 2010.
Pantuck AJ, et al. Phase II study of pomegranate juice for men with rising prostate-specific antigen following surgery or radiation for prostate cancer. Clin Cancer Res. 2006 Jul 1;12(13):4018-26.
Lee ST, et al. Proteomic exploration of the impacts of pomegranate fruit juice on the global gene expression of prostate cancer cell. Proteomics. 2012 Nov;12(21):3251-62.
Wang L, et al. Pomegranate and its components as alternative treatment for prostate cancer. Int J Mol Sci. 2014 Aug 25;15(9):14949-66.
Rocha A, et al. Pomegranate juice and specific components inhibit cell and molecular processes critical for metastasis of breast cancer. Breast Cancer Res Treat. 2012 Dec;136(3):647-58.