By David Blyweiss, M.D., Advanced Natural Wellness
September 2, 2015
Why you shouldn't take NSAIDS for arthritis pain
Little-known side effect accelerates joint deterioration
My top tips to get your joints jumping again
When your joints start aching, what's the first thing you tend to do?
If you're like many of my new patients, it's likely you reach for an over-the-counter pain reliever. And in most cases, it's probably something called a nonsteroidal anti-inflammatory medication (NSAID) like ibuprofen or aspirin.
Now, it's true that these meds can improve pain for a short while.
But while they're working to ease your pain, they're also increasing your chances of all sorts of health problems.
For example, non-aspirin NSAIDs are under a great deal of scrutiny these days. These drugs include Aleve (naproxen), Advil (ibuprofen) and Celebrex (celecoxib). All of them come with a risk warning that they may increase your chances of a heart attack or stroke.
MD Exposes the Hidden Danger to Your Eyes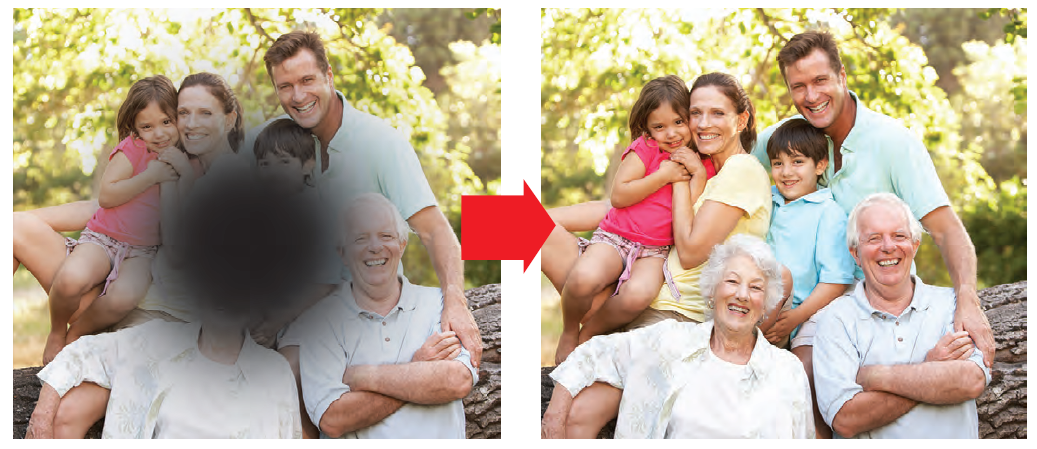 When your eyesight starts to fail, it's a real problem. Suddenly you can't go to the grocery store... you can't get to the doctor if you have an emergency... you can't meet your friends for dinner…

Your "regular" doctor doesn't have time to keep up with the latest research. And the same goes for eye doctors. They go to school to learn how to fit you for glasses and contacts, but have no way of preventing the damage and loss of eyesight that threatens your freedom and independence.

Let me show you something that explains a LOT about how your eyes work.

In my FREE Special Report, I'll show you a HUGE, untapped resource for your eyes that safely and naturally restores clear, effortless eyesight.

Click here to get started...
Well, today we're finding the risk is much greater than previously thought. It turns out these problems can show up very early in treatment – even in the first weeks of taking the drugs.
The regular use of aspirin is on the radar again, too.
That's because aspirin greatly increases your chances of getting an ulcer, developing gastrointestinal bleeds and even suffering bleeding of the brain.
These risks are all very concerning. But there's another issue you might not have heard about.
It turns out all NSAIDS, including aspirin, might also be making your arthritis even worse than it was to start with.
In other words, they accelerate the very disease for which they are most often used and prescribed!
These medications are known to speed up the breakdown of joint cartilage and prevent the formation of new cartilage. You see, under normal circumstances, joint cartilage is constantly being regenerated and remodeled.
However, NSAIDS block the synthesis of certain proteins, molecules and compounds necessary to complete these repairs. This hastens deterioration of the joints and accelerates arthritic damage.
Taking NSAIDS – whether over-the-counter or by prescription – could even increase your risk of undergoing a knee or hip replacement…maybe even spinal surgery.
This Nutrient is 400% More Powerful than Resveratrol!
Support a Healthy Heart, Blood Pressure,
Cholesterol, Fat-Burning, and More!
New research supported by the National Institutes of Health revealed a chemical flaw in this near-miraculous nutrient. Human studies show we just can't absorb it. No matter how much you take...you may as well be flushing it down the toilet!

But the benefits of resveratrol – and the amazing promise of genetic rewriting – were too incredible to ignore. That's why researchers kept looking… until they found a natural resveratrol "cousin."
400% BETTER absorbed than resveratrol
Infuses your body with energy and superior anti-aging benefits
Supports healthy cholesterol, blood pressure, and blood sugar.
Fights inflammation
Gives you a metabolic edge
Switches on "life extension" genes
It could even make you smarter!
Use it today to help protect your heart. Discover how it can help you become slimmer and more vital...and bring your cholesterol, blood pressure, and blood sugar under control naturally.

Click HERE and learn how to turn ON your vitality genes and maximize support for a healthy heart, blood pressure, cholesterol, fat-burning, memory, and more!
Click HERE for the shocking truth!
Now I know your doc probably recommended them. After all, they are the number one medication prescribed for osteoarthritis.
On the other hand, you don't want to suffer from painful arthritis in the knees, hips or back as you get older. So the key is to manage pain while shutting down inflammation for good.
Chicken cartilage extract contains type II collagen. This is the primary form of collagen found in human cartilage. In supplement form, type II collagen provides amino acids needed for the synthesis and repair of connective tissue all through your body. Taking 400 mg. each day can reduce pain and improve your ability to perform daily functions.
Another of my favorites for joint pain is green lipped mussel extract. It's high in something called "furan" fatty acids. These fatty acids scavenge damaging free radicals. Just 150 mg. daily can reduce joint tenderness, morning stiffness and improve pain levels.
I also like an enzyme found in pineapple, called bromelain. It helps stop fibrin from building up around your joints. Fibrin is a protein that races to wounded areas to protect them. But Fibrin tends to build up and form deposits in damaged tissue. This creates an inflammatory response. Bromelain can stop fibrin from building up. Take 200 mg daily to reduce pain, inflammation and swelling.
Here's one more tip to get those joints jumping again.
One of the best ways to beat the pain and stiffness of arthritis is to keep moving. It's probably the most important thing you can do to support healthy joints.
Now I know it can sometimes be difficult to remain active when you're in pain. So here's a neat trick…
Try aquatic exercise. All you need is access to a swimming pool, lake or ocean. The water keeps you buoyant, which reduces the impact on your joints. So you can jog in place, perform jumping jacks or just swim without putting any wear and tear on your joints.
This low-impact type of exercise is easy to do. Better yet, it can strengthen your joints while significantly relieving the aches and pains associated with arthritis.
---
Sources:

De Berardis G, et al. Association of aspirin use with major bleeding in patients with and without diabetes. JAMA. 2012 Jun 6;307(21):2286-94.
FDA Drug Safety Communication: FDA strengthens warning that non-aspirin nonsteroidal anti-inflammatory drugs (NSAIDs) can cause heart attacks or strokes. Safety Announcement. U.S. Food and Drug Administration. July 2015
Hauser RA. The Acceleration of Articular Cartilage Degeneration in Osteoarthritis by Nonsteroidal Anti-inflammatory Drugs. Journal of Prolotherapy. 2010;(2)1:305-322.
Crowley DC, et al. Safety and efficacy of undenatured type II collagen in the treatment of osteoarthritis of the knee: a clinical trial. Int J Med Sci. 2009 Oct 9;6(6):312-21.
Gibson SL, et al. The treatment of arthritis with a lipid extract of Perna canaliculus: a randomized trial. Comp Ther Med 1998;6:122–6.
Taussig SJ, et al. Bromelain, the enzyme complex of pineapple (Ananas comosus) and its clinical application. An update. J Ethnopharmacol. 1988 Feb-Mar;22(2):191-203.