By David Blyweiss, M.D., Advanced Natural Wellness
January 13, 2016
Is there a link between testosterone and prostate cancer?
Here's where the real threat lies
…And 3 ways to slash your risk
In last Friday's issue of Advanced Natural Wellness, I talked about the benefits of bio-identical hormone replacement therapy for men and women. And it triggered some pretty serious questions about prostate cancer.
I get it. Over the years there have been plenty of mixed messages about testosterone and prostate cancer. That makes it hard to know what's true and what isn't.
Well, let me clear something up for you.
Just a couple of years ago, 46 experts from the U.S., Finland, Germany, Japan and other countries collaborated on a huge undertaking. These folks represented major research centers. Some were from the National Cancer Institute, John Hopkins and the Fred Hutchinson Cancer Research Center. Others hailed from Helsinki University and Oxford.
MD Exposes the Hidden Danger to Your Eyes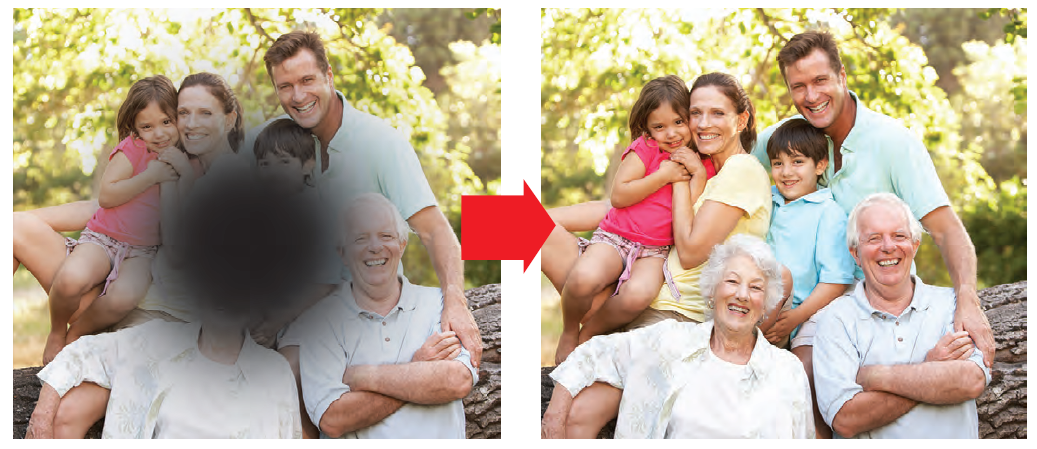 When your eyesight starts to fail, it's a real problem. Suddenly you can't go to the grocery store... you can't get to the doctor if you have an emergency... you can't meet your friends for dinner…

Your "regular" doctor doesn't have time to keep up with the latest research. And the same goes for eye doctors. They go to school to learn how to fit you for glasses and contacts, but have no way of preventing the damage and loss of eyesight that threatens your freedom and independence.

Let me show you something that explains a LOT about how your eyes work.

In my FREE Special Report, I'll show you a HUGE, untapped resource for your eyes that safely and naturally restores clear, effortless eyesight.

Click here to get started...
They analyzed the data points and results of 18 studies on male hormones and prostate cancer. And they came to a conclusion. "There were no statistically significant associations between serum concentrations of testosterone [or any other androgen] and the risk of prostate cancer."
In other words, risk levels were almost identical in men with the highest levels of testosterone and those with the lowest.
And if you want the truth, there are other things in your life that likely have a much larger role than testosterone when it comes to your chances of developing prostate cancer.
For example, here's something I'll bet you'll find surprising.
If you drink two or more glasses of milk a day on a regular basis, you're almost twice as likely to develop prostate cancer than if you passed it up altogether. Other dairy products like cheese and ice cream just add fuel to the fire and increase your risk even further.
And what about red and processed meats? Once again…double the risk.
All of these foods are also fattening. And being overweight is another risk factor for prostate cancer, especially the more aggressive type.
Now, I've always said what you eat is one of the easiest and most effective ways to sidestep cancer. And that includes cancer of the prostate.
You see, your body is actually designed to kill cancer cells before they can multiply. But if you're eating foods that shut your natural defenses down, some of those mutated cells could slip through.
Are You Suffering From...
Love handles and a pot belly
Romance that isn't what it used to
Forgetfulness and inattention
Low (or no) strength and endurance
A sex drive that's shifted into neutral...or worse
If so...you may have Mature Male Burnout.  Click here to discover more about this unique condition and what you can do about it.
So the idea is to flood your body with foods and nutrients that that help keep this process in check.
What do I recommend?
There's a group of vegetables referred to as "cruciferous" or "brassica" vegetables. These include arugula, bok choy, broccoli, Brussels sprouts, cabbage, cauliflower, collard greens, kale, mustard greens, radishes, rutabaga, turnips and watercress.
These veggies contain powerful phytonutrients called sulfuraphane andindoles that have anti-cancer properties.
Just three or more servings a week can shrink your risk of prostate cancer by about 41%.
Pomegranate juice is another natural wonder when it comes to warding off prostate cancer. First, it lowers levels of inflammation that place you at risk for prostate cancer. But more importantly, it can stop cancer cells from spreading…even kill them off.
Lycopene-rich tomatoes are a great cancer fighter, too. Lycopene is a powerful antioxidant that can slash the risk of prostate cancer by about a third. It's also associated with low PSA levels.
In an odd twist, the lycopene in canned tomatoes is much more absorbable than that in the fresh fruit. Go for an organic brand that has a low salt content…or supplement with 6.5 mg of lycopene daily.
Healthy fats, like those found in olive oil, nuts and wild-caught seafood can also cut your risk.
Don't let bad food habits seal your fate. Remember…an ounce of prevention is worth a pound of cure. And that's never been truer than when it comes to cancer.
Resources:
Endogenous Hormones and Prostate Cancer Collaborative Group, Roddam AW, et al. Endogenous sex hormones and prostate cancer: a collaborative analysis of 18 prospective studies. J Natl Cancer Inst. 2008 Feb 6;100(3):170-83.
Tseng M, et al. Dairy, calcium, and vitamin D intakes and prostate cancer risk in the National Health and Nutrition Examination Epidemiologic Follow-up Study cohort. Am J Clin Nutr. 2005 May;81(5):1147-54.
Rohrmann S, et al. Meat and dairy consumption and subsequent risk of prostate cancer in a US cohort study. Cancer Causes Control. 2007 Feb;18(1):41-50.
Giovannucci E, et al. A prospective study of dietary fat and risk of prostate cancer. J Natl Cancer Inst. 1993 Oct 6;85(19):1571-9.
Cohen JH, et al. Fruit and vegetable intakes and prostate cancer risk. J Natl Cancer Inst. 2000 Jan 5;92(1):61-8
Wang L, et al. Pomegranate and its components as alternative treatment for prostate cancer. Int J Mol Sci. 2014 Aug 25;15(9):14949-66.
Fraser ML, et al. Lycopene and prostate cancer: emerging evidence.Expert Rev Anticancer Ther. 2005 Oct;5(5):847-54.