By David Blyweiss, M.D., Advanced Natural Wellness
July 9, 2018
It's time to put eggs back on the menu
3 more reasons you should eat more eggs
Cooking up the perfect egg
Are you still avoiding eggs because you're afraid they might be bad for you? If so, you're likely suffering from the lingering effect of what I often refer to as "the great cholesterol hoax."
So let me be very clear on this.
There is absolutely no scientific evidence showing that eating eggs increase blood levels of LDL cholesterol. There is also nothing that links eating eggs to a greater risk of stroke or heart disease.
In fact, more and more data is showing that people who eat an egg each day actually have a lower risk of stroke and heart problems. And the truth is, eggs essentially have a positive effect on your LDL cholesterol rather than a negative impact.
You see, eating foods that contain cholesterol doesn't mean it will increase your blood levels of cholesterol. That's because most of the cholesterol in your body is made by the liver. So if you get excess cholesterol in your diet, your liver will simply make less of it.
MD Exposes the Hidden Danger to Your Eyes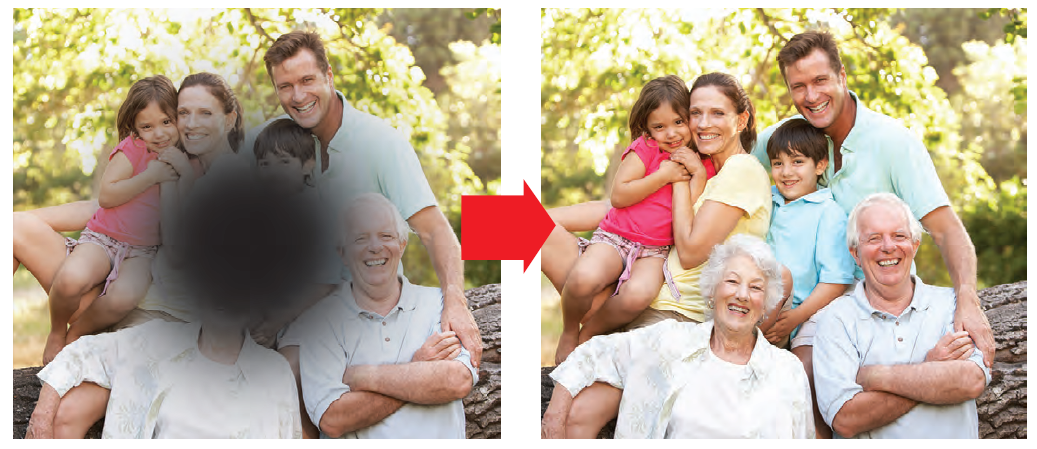 When your eyesight starts to fail, it's a real problem. Suddenly you can't go to the grocery store... you can't get to the doctor if you have an emergency... you can't meet your friends for dinner…

Your "regular" doctor doesn't have time to keep up with the latest research. And the same goes for eye doctors. They go to school to learn how to fit you for glasses and contacts, but have no way of preventing the damage and loss of eyesight that threatens your freedom and independence.

Let me show you something that explains a LOT about how your eyes work.

In my FREE Special Report, I'll show you a HUGE, untapped resource for your eyes that safely and naturally restores clear, effortless eyesight.

Click here to get started...
At the same time, eating eggs increases the particle size of low density lipoproteins.
This is a good thing, because small dense LDL particles tend to slip into your arteries and create blockages. This means large, bouncy LDL particles is preferable… and a huge advantage to your cardiovascular health
So as you can see, if you've been avoiding eggs you've been missing out on some decidedly heart healthy benefits. Plus, you're depriving yourself of amazing health advantages that come with eating eggs.
3 More Reasons You Should Eat More Eggs
Give your brain a boost. Eggs are very high in a nutrient called choline, which is needed to produce acetylcholine in your brain. This neurotransmitter affects mood, brain function, memory and motor control.
But here's the thing. If you have reduced levels of acetylcholine, it greatly increases your chances of dementia.
On the other hand, people who get more choline in their diets have better mental performance and are less likely to develop dementia than those who don't consume enough of it. They also tend to have healthier brain tissue.
Unfortunately, about 92% of American adults aren't getting adequate amounts of choline in their diets. And I have to tell you… it's very difficult to maintain choline levels if you don't eat eggs.
This Nutrient is 400% More Powerful than Resveratrol!
Support a Healthy Heart, Blood Pressure,
Cholesterol, Fat-Burning, and More!
New research supported by the National Institutes of Health revealed a chemical flaw in this near-miraculous nutrient. Human studies show we just can't absorb it. No matter how much you take...you may as well be flushing it down the toilet!

But the benefits of resveratrol – and the amazing promise of genetic rewriting – were too incredible to ignore. That's why researchers kept looking… until they found a natural resveratrol "cousin."
400% BETTER absorbed than resveratrol
Infuses your body with energy and superior anti-aging benefits
Supports healthy cholesterol, blood pressure, and blood sugar.
Fights inflammation
Gives you a metabolic edge
Switches on "life extension" genes
It could even make you smarter!
Use it today to help protect your heart. Discover how it can help you become slimmer and more vital...and bring your cholesterol, blood pressure, and blood sugar under control naturally.

Click HERE and learn how to turn ON your vitality genes and maximize support for a healthy heart, blood pressure, cholesterol, fat-burning, memory, and more!
Click HERE for the shocking truth!
Protect your vision. There are two nutrients that your eyes crave: lutein and zeaxanthin. Both of these carotenoids are found in high concentrations in your macula. But if you're not getting enough of them, it's a serious threat to your long-term vision and risk of macular degeneration.
Well, guess what? Eggs contain an abundance of these protective nutrients. And eating an egg each day can seriously increase your levels of them.
Over a five week period, eating just one egg every day can raise serum lutein levels by about 26% and zeaxanthin levels by 38% – without affecting cholesterol or triglyceride levels.
Boost your morning protein intake. It's vitally important to get plenty of protein throughout the day – especially at breakfast.
Pastured (not pasturized) eggs can give you a very nice protein boost each morning, without driving up your blood sugar the way breakfast cereals, waffles and bagels do. Eggs will also help keep you feeling fuller longer than processed breakfast foods, which is great news for your energy levels and waistline.
Cooking Up the Perfect Egg
There are a lot of ways to ruin the health benefits of eating an egg. This includes things like frying them in butter or bacon drippings… drenching them with creamy gravies and sauces… or topping them off with a handful of cheese.
But there are plenty of healthy ways to enjoy a fresh, pastured egg with your morning meal.
You could go for an egg scramble, omelet or frittata with spinach, peppers, onions and other veggies.
But I like to keep my eggs intact (not breaking the yellows) to keep the cholesterol in the eggs from oxidizing. Simple ways to keep them intact include preparing them over easy, over well, poached or hard boiled.
SOURCES:
Alexander DD, et al. Meta-analysis of Egg Consumption and Risk of Coronary Heart Disease and Stroke. J Am Coll Nutr. 2016 Nov-Dec;35(8):704-716.
Xu L, et al. Egg consumption and the risk of cardiovascular disease and all-cause mortality: Guangzhou Biobank Cohort Study and meta-analyses. Eur J Nutr. 2018 Apr 21.
Poly C, et al. The relation of dietary choline to cognitive performance and white-matter hyperintensity in the Framingham Offspring Cohort. Am J Clin Nutr. 2011 Dec; 94(6): 1584–1591.
Wallace TC, et al. Usual Choline Intakes Are Associated with Egg and Protein Food Consumption in the United States. Nutrients. 2017 Aug 5;9(8). pii: E839.
Goodrow EF, et al. Consumption of one egg per day increases serum lutein and zeaxanthin concentrations in older adults without altering serum lipid and lipoprotein cholesterol concentrations. J Nutr. 2006 Oct;136(10):2519-24.